0
0 reviews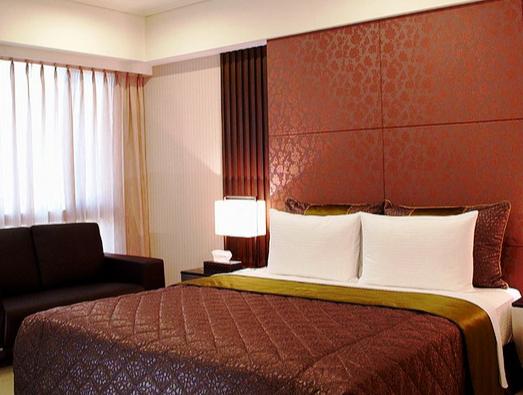 Most customers consider this Hotel as correct.
Address:
No.25, Alley 52, Lane 637, Jhongjheng Rd
Taipei, Taiwan.

The SLV Hotel Taipei is a 3 star Hotel. The rooms quality and hotel facilities are correct, this Hotel is close to Xinyi, National Taiwan University, and other sights to see.

It is also important the fact that the room service has the aim to satisfy anything its guests want, not only one of its best features might be the swimming pool. As well as it allows you to use its fitness room, on the other hand, its tour desk is a necessary facility for your comfort and convenience.
Availability and rates
Important Information
We are located next to the on-ramp to the No. 2 NorthSouth Highway, providing swift and direct access to TaoYuan International Airport and Taipei City. We are also a meager 15 minutes drive away from the BanQiao High Speed Rail Station and 5 minutes walk away from Chong Ho Far Eastern Technology Park. 35 minutes from Taiwans iconic Taipei 101. Also, public transportation to Taipei City would be a breeze with a choice of Taxi or the Taipei Mass Rapid Transit ( Subway ) at Ching An Station.

Nearby Hotels
Taipei I-staytion Service...


from €110 EUR

Get Rates

City Suites Taipei


from €81 EUR

Get Rates

Howard Beach Resort Pacif...


from €66 EUR

Get Rates