0
0 reviews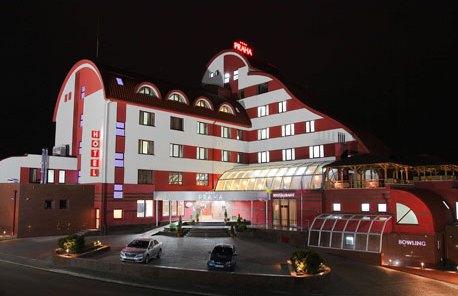 Most guests find this Hotel as correct.
Address:
38 Verkhovynska Str.
Uzhgorod, Ukraine.

The Praha Hotel Uzhgorod (Ukraine) is a 4 star Hotel. The rooms quality and dinning service are correct

It is also important the fact that the parking facility is great, as well as one can ask for the airport shuttle service that this hotel has. Not only the hotel provides with the basic facilities for disabled people, on the other hand, the hotel offers an excellent room service.
Availability and rates
Important Information
Uzhhorod, an ancient Ukrainian city with more than eleven centuries history, is a regional centre of Zakarpattia Transcarpathia. This area, located in the geographical centre of Europe with its beautiful mountains, waterfalls and Alpine valleys can be truly named one of the most picturesque regions of Ukraine. The name of the city derives from the name of the river Uzh grass-snake that separates the old and the new city districts. To-day the population of the city is 130000.

Nearby Hotels