0
0 reviews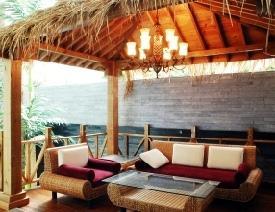 Most guests find this Motel as correct.
Address:
No. 163, 115 Alley, Wen-Hua 3rd Rd
Linkou, Taiwan.
Among others, the Oh Ya Boutique Motel Linkou offers the following services: Air Conditioned, Coffee / Tea Maker and TV.
The Oh Ya Boutique Motel Linkou is a 4 star Motel. The rooms quality and hotel facilities are correct

Also the concierge service is available for all guests, also high-speed internet service is available throughout the hotel. On the other hand, its great restaurant serves and array of the most delicious courses from local and foreign cuisine, in addition to the gym features the best equipment and personal trainers.
Hotel facilities
Air Conditioned
Non-Smoking Rooms
Cable / Satellite TV
Coffee / Tea Maker
Hair Dryer
TV
Jacuzzi
Availability and rates
Important Information
Since the first branch, Dou-Liou, established in 2004. OHYA Motel steps into the 7th Anniversary. All of the seventeen branches around Taiwan are going to open before 2013 and there are eleven branches on operation until May 2010. That includes Lin-KouTao-YuanTai-ChungChang-HuaJhu-ShanDou-LiouChia-YiShin-YingYong-KangKao-HsiungPing-Tung, offer the best and the convenience service all the year. OHYA Motel held Trilogy Managing Idea calls Direct ManageSelf-Own Land and One Brand. To service each customer like our family, customers satisfaction always our insistence. We build three to five new branch at the same time continuously, we never stopped to recondition each branchs hardware and software based on numerous customers comments and suggestion. LuxuryDelicateQuality, you can find our insistance in every tiny thing. Not only to offer considerate service and intimate attitude, but make every customer feels easy comfortable and feel at home. By all requirement, OHYA Motel fits Business Man Lovers Traveler Family Reunion and Anyone who love to experience something NEW. We always expect your arrive and its honored to be your service.