0
0 reviews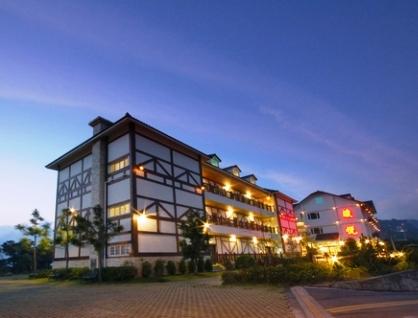 Customers consider this Resort as correct.
Address:
No. 288, Renhe Rd
Ren-ai, Taiwan.
Among others, the JunYue Hanging Garden Resort Ren-ai offers the following services: Restaurant, Non-Smoking Rooms and
The JunYue Hanging Garden Resort Ren-ai is a 4 star Resort. The rooms quality and hotel location are correct

Furthermore the continually expanding lounge is a very comfortable, but also free parking facilities available for guests during their stay. And it has a fully equipped gym, not only its parking lot is very usefull.
Hotel facilities
Restaurant
Parking
Disabled Access
Non-Smoking Rooms
Wake-up Service
TV
Wheel Chair Access
Availability and rates
Important Information
Southbound to Cingjing Farm Get off the Chungshan Freeway chunhwasystem Second National Freeway at the Tsaotun Interchange TsaotunLine 14 PuliWusheLine 14 GiaCingjing FarmJunYue Hanging Garden Resort Northbound to Cingjing Farm Get off the Chungshan Freeway chunhwasystem Second National Freeway (Southbound) TsaotunLine 14 PuliWusheLine 14 GiaCingjing FarmJunYue Hanging Garden Resort From Central Area1. From the downtown of TaichungChung-Tou Express (Line 63)TsaotunLine 14 PuliWusheLine 14 GiaCingjing FarmJunYue Hanging Garden Resort2. From the rim of Taichung Chung-Chang Express (Line 74) Second National Freeway at the Kua-Quen Interchange Get off at Tsaotun interchangeLine 14 PuliWusheLine 14 GiaCingjing FarmJunYue Hanging Garden Resort

Nearby Hotels