0
0 reviews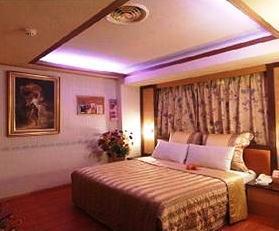 Customers consider this Hotel as correct.
Address:
No. 22, Xinxing Road
Zhongli, Taiwan.
Among others, the Beethoven Express Hotel Zhongli offers the following services: High-speed Internet, Hair Dryer and En suite.
The Beethoven Express Hotel Zhongli is a 3 star Hotel. The rooms quality and dinning service are correct

It is also important the fact that the hotel offers 24 hour secure parking facilities, moreover the fitness room has all the equipment to help you stay in shape. Not only one wont have any problem while one look something on internet, its high-speed internet service is at the disposal of guests, also its internet service has a high speed that allows its guests to surf on internet as fast as they want .
Hotel facilities
High-speed Internet
24 Hour Reception
Air Conditioned
Refrigerator
Hair Dryer
Desk
En suite
Private Bathroom
Availability and rates
Nearby Hotels
Chinatrust Hotel Chungli


Price not available

Get Rates

Fullon Hotel Jhongli


from €59 EUR

Get Rates

Hotel Kuva Chateau Zhongl...


from €41 EUR

Get Rates