6,3
34 reviews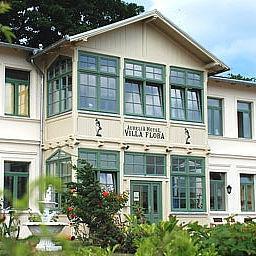 Most customers consider this Hotel as very good(6,3 over 10).
Address:
Kirchsteig 2
Heringsdorf, Germany.

The Aurelia Hotel Villa Flora Heringsdorf is a 3 star Hotel. The rooms quality and room service are very good, this Hotel is close to Golm, and other sights to see.

Furthermore its a pet friendly hotel, so guests can stay with their pets in the hotel, as well as it allows you to enjoy its gym. And one wont have any problem while one look something on internet, its high-speed internet service is at the disposal of guests, the hotel offers a clean and refreshing fresh water swimming pool for guests.
Availability and rates
Nearby Hotels
Pension Auf der Dune Heri...


from €70 EUR

Get Rates

Strandvillen Bethanienruh...


from €80 EUR

Get Rates

Romantik Seehotel Ahlbeck...


from €150 EUR

Get Rates